McDonough Roofing Company
McDonough's Trusted Roofing Company for Residential Services
Do you need a roofing company that will do a fantastic job tending to your home's roof? JACO Contracting is the team you can count on. Our roofing contractors have an unmatched level of roofing expertise thanks to years of working in the industry.
Our roofing services entail everything from repairs to replacement and even gutter and siding treatment. No matter what your roofing needs are, we have the solution.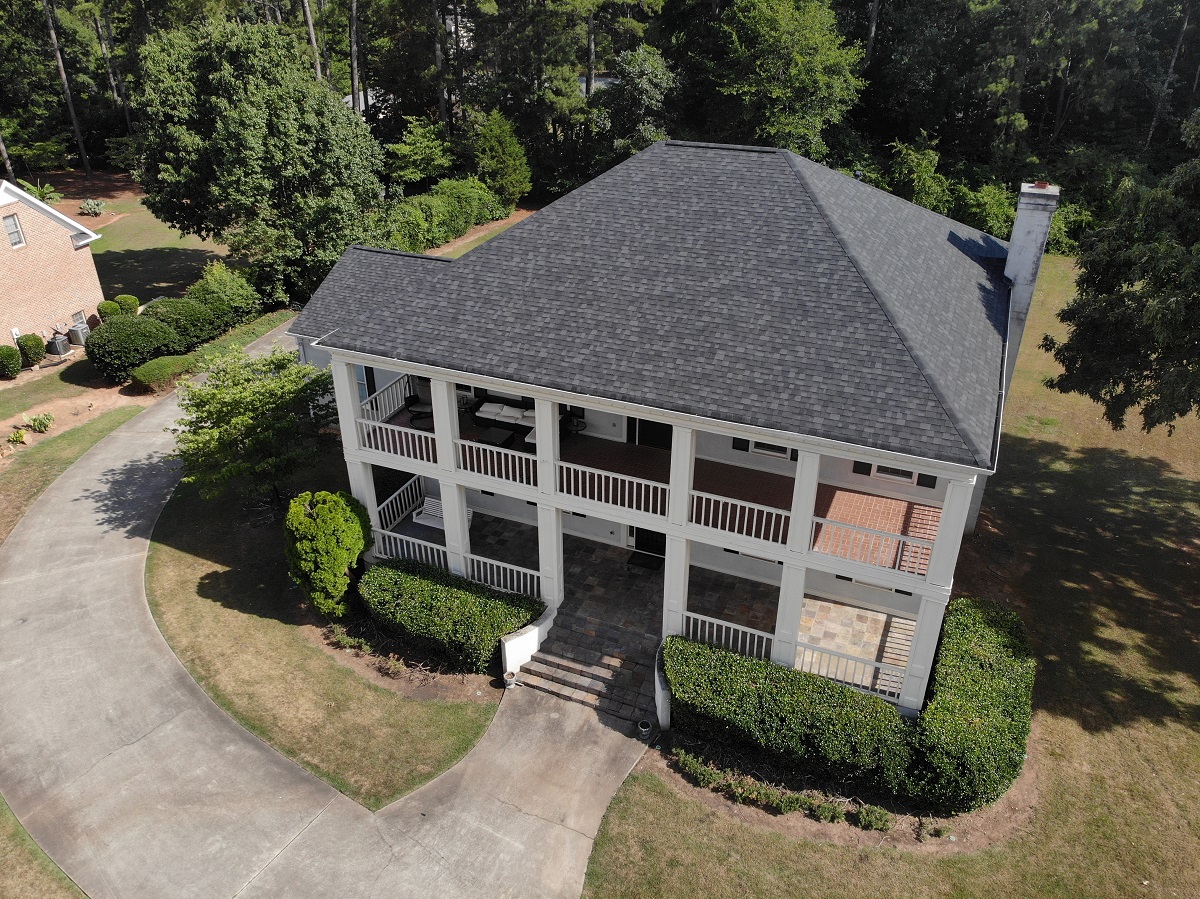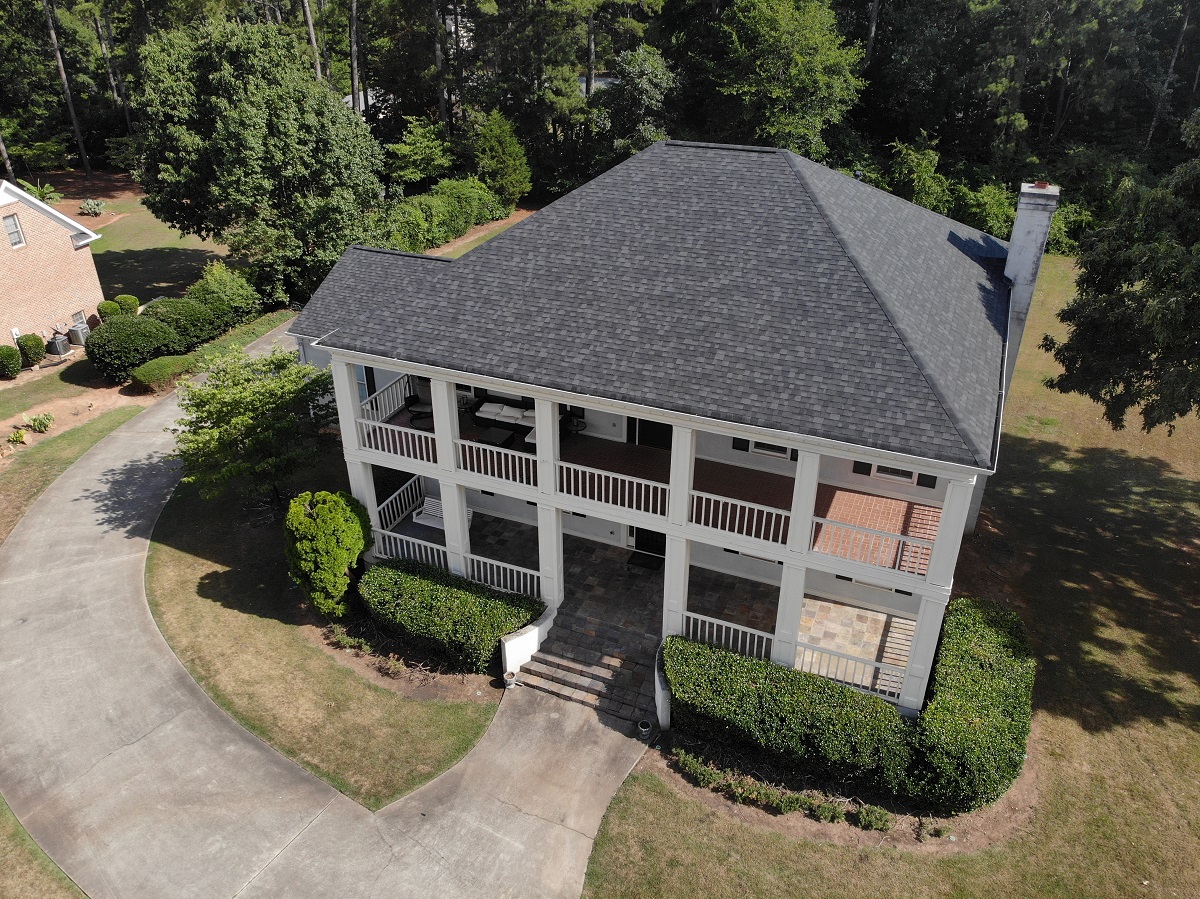 Why McDonough Homeowners Call Us the Best Roofing Company Around
How can you be sure that we are the right roofing company for you? Right from our initial contact, you'll receive great customer service. Our roofers work under the supervision of a project manager to make sure everything gets done in a timely manner.
Whether you need gutter cleaning or a new roof, we do an excellent job and stand by our quality workmanship. Throughout the entire process of working with us, we grant you peace of mind with our high-quality service. We promise you'll be a very satisfied customer once we complete your project in a timely and professional manner.
Signs You Need Roof Repair in McDonough
Your once-beautiful roof can suddenly be in disarray thanks to extreme weather conditions. JACO Contracting, McDonough's trusted roofing contractor, is ready to perform necessary repairs that occur during an emergency or with general wear. The following are tell-tale signs you need roof repairs:
Our emergency repair services take care of these issues and more. Our roofers will do an amazing job restoring the roof so it looks brand new.
Reliable Roof Replacement Using Metal Roofing in McDonough, GA
Needing a new roof can seem daunting, but JACO Contracting's quality work will get the job done quickly and efficiently. We install the standard asphalt shingles that most homes have, as well as metal roofing systems, which offer long-lasting strength and weather resistance. You'll face very few roofing problems when you opt for a metal roof during the replacement process.
Give us a call if your current roof is at the end of its lifespan. We'll strip the old roof of its material and install a custom metal finish in its place. Choose from a wide variety of metals and colors to make your roof fit any aesthetic, including custom finishes that resemble shingles, slate, or tiles.
The end result is a stunning rooftop that lasts up to 50 years or more. Count on McDonough's trusted roofing experts to install a durable metal roof.
Gutter Treatment to Keep Your Roof in Great Shape
It's extremely common for a roof inspector in McDonough to tie a roof leak to faulty or clogged gutters. You need a quality gutter system to keep your entire roof dry and safe and prevent severe damage to your siding and foundation. Our professionals will inspect the condition of your gutters and make professional recommendations.
This may include small repairs, total gutter replacement, or regular cleaning and maintenance services. We specialize in custom seamless gutters and popular leaf guard gutters that easily filter debris, so you don't have to worry about frequently cleaning your gutter system. No matter what your gutters need, we are the roofing company to sustain them.
McDonough Roofing Contractor Offering Residential Siding Replacement
Not all roofing companies look beyond the roofing system. However, JACO Contracting extends our service to your home's siding. Roof leaks or faulty gutters can contribute to siding damage, including rotting and cracking.
Replacing your exterior siding not only gives your home better curb appeal but makes it safer and more efficient as well.
Choose JACO Contracting for Advanced Roofing in McDonough, GA
Let McDonough's trusted roofing company handle all your roofing issues with ease. Contact JACO Contracting at 770-385-5788 to schedule a free roof inspection in McDonough, GA.
Loved the Customer service team and personal, they before than anything, let you the situation based upon your request, then tel
They did an awesome job and very professional.
Recommended by a friend and did not disappoint! Prompt and straightforward. Super communicative.
Angela W-Gilbert
2023-05-06
I had Robert from JACO come out and look at my roof after a big hail storm. I wasn't ready to take care of it at the time but 2 years later I contacted him again and he remembered and took care of everything start to finish in record time. His crew was professional and replaced my roof in a day. He even went above and beyond to help with filling some holes I couldn't reach in the eaves of my house! I would totally use them again 🙂
Sunny Sangster
2023-05-05
Ryan Gandee made this a breeze and the roof looks amazing! Great work and highly recommend!
Excellent customer service. Great company to hire for home repairs especially due to severe weather damage. They are very responsive even late in the night when issues arise. I'm glad I chose them for my home repair needs.
Landon was so helpful and very knowledgeable in all aspects of the roofing industry! His recommendations and responses were above and beyond and I could not be happier! Highly recommend Jaco and Landon Harper!
It was an absolute pleasure to have given Jaco Contracting my business. The company is based on honesty, integrity, and professionalism. I worked with Ryan Gandee and I couldn't have been happier with the level of expertise he showed. The outcome of my roof installation was perfect. I highly recommend this company. Thank you for a job well done!