Comprehensive Residential Roofing Solutions in Georgia
Your Residential Roofer of Choice in Georgia
The roof above you is more than just shelter—it's a symbol of security, providing comfort and peace to your home. As specialists in residential roofing, JACO Contracting aims to deliver robust, long-lasting roofing solutions, incorporating top-quality installation, repair, maintenance, and replacement.
Understanding and Serving Georgia's Unique Roofing Needs
Having served Georgia for years, we're well-versed in the challenges our local weather conditions present. Our residential roofing services are tailored to confront these challenges head-on, ensuring your roof is prepared to stand strong throughout the Georgia seasons.
Residential Roof Replacement in Georgia: Enhancing Your Home's Security and Appeal
Replacing your roof can be a significant home improvement task. At JACO Contracting, we ensure that this task is as seamless as possible, resulting in a robust and beautiful roof that augments your home's aesthetic charm and provides you with peace of mind.
Our Four-Step Residential Roof Replacement Process
At JACO Contracting, we've streamlined our roof replacement process into four comprehensive steps to ensure quality and efficiency:
Top-Notch Residential Roof Repair in Georgia: Addressing Roofing Issues Promptly and Efficiently
Roofs endure quite a bit of wear and tear due to the elements. But, with JACO Contracting's expert residential roof repair services, we ensure that your home continues to be a safe haven for you and your family.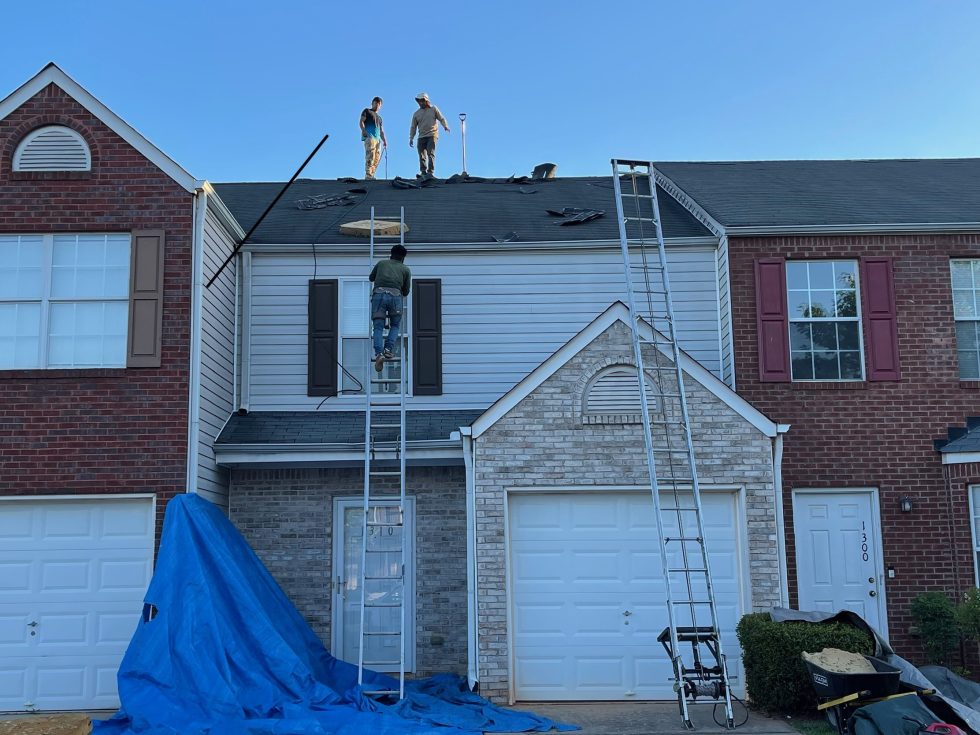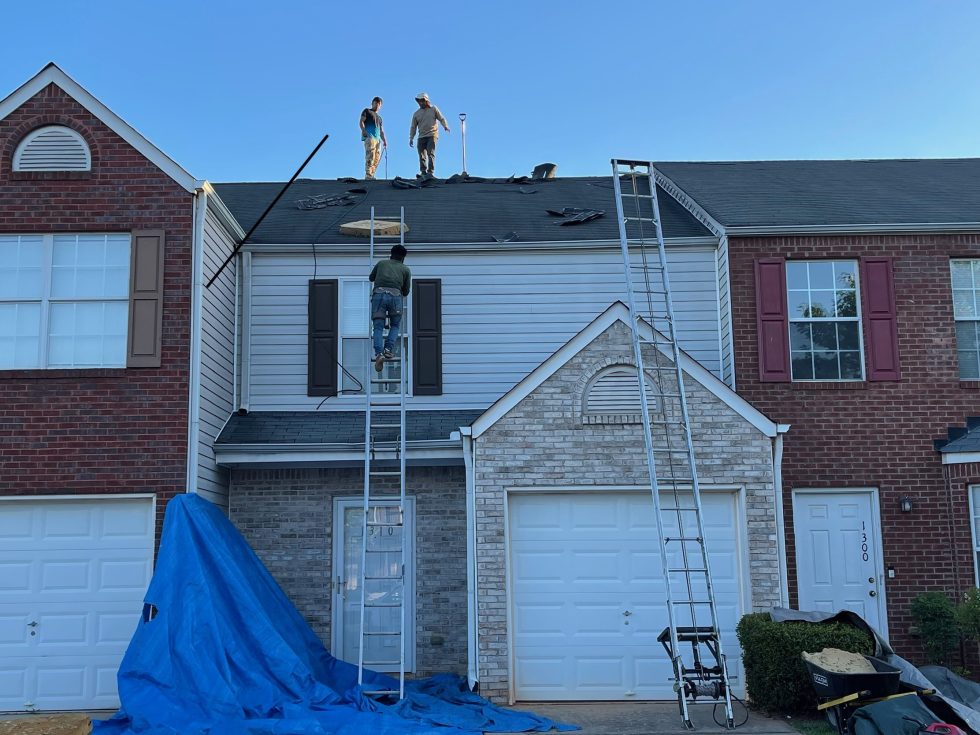 Common Types of Roof Repairs We Handle
Georgia homes can experience a variety of roof issues, and we're equipped to handle them all. Here are some of the common types of roof repairs we address:
Long-Lasting Roof Maintenance for Georgia Homes
Proactive roof maintenance can significantly extend the lifespan of your roof and help you avoid costly repairs in the future. Our comprehensive maintenance services aim to keep your roof in optimal condition year-round.
The Power of Preventive Maintenance
With regular inspections and preventative maintenance, we can identify and address potential problems before they escalate. Rely on JACO Contracting to keep your roof—and your home—in peak condition.
JACO Contracting: The Go-To Residential Roofer in Georgia
When you choose JACO Contracting for your residential roofing needs, you're opting for a team that prizes quality, professionalism, and customer satisfaction above all else. As your local residential roofer, we're here to ensure that Georgia homeowners enjoy a safe, comfortable, and aesthetically pleasing roof over their heads. Get in touch with us today to find out more about our services and how we can cater to your residential roofing needs.
Loved the Customer service team and personal, they before than anything, let you the situation based upon your request, then tel
They did an awesome job and very professional.
Recommended by a friend and did not disappoint! Prompt and straightforward. Super communicative.
Angela W-Gilbert
2023-05-06
I had Robert from JACO come out and look at my roof after a big hail storm. I wasn't ready to take care of it at the time but 2 years later I contacted him again and he remembered and took care of everything start to finish in record time. His crew was professional and replaced my roof in a day. He even went above and beyond to help with filling some holes I couldn't reach in the eaves of my house! I would totally use them again 🙂
Sunny Sangster
2023-05-05
Ryan Gandee made this a breeze and the roof looks amazing! Great work and highly recommend!
Excellent customer service. Great company to hire for home repairs especially due to severe weather damage. They are very responsive even late in the night when issues arise. I'm glad I chose them for my home repair needs.
Landon was so helpful and very knowledgeable in all aspects of the roofing industry! His recommendations and responses were above and beyond and I could not be happier! Highly recommend Jaco and Landon Harper!
It was an absolute pleasure to have given Jaco Contracting my business. The company is based on honesty, integrity, and professionalism. I worked with Ryan Gandee and I couldn't have been happier with the level of expertise he showed. The outcome of my roof installation was perfect. I highly recommend this company. Thank you for a job well done!